Clarke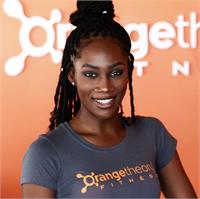 WHAT DO YOU BURN FOR?
I burn for my overall health and love of milkshakes.
WHAT'S YOUR GUILTY PLEASURE?
You can always catch me eating a cookie or enjoying a delicious milkshake!
WHAT'S YOUR FAVORITE OTF EXERCISE?
I love running sprints on power days!
Clarke is currently not instructing any classes.